Purchase one bottle, and we'll automatically add an extra bottle to your order (no discount codes necessary).
Our Family of Products
Made with the Highest Quality Oil and Simple, Natural Ingredients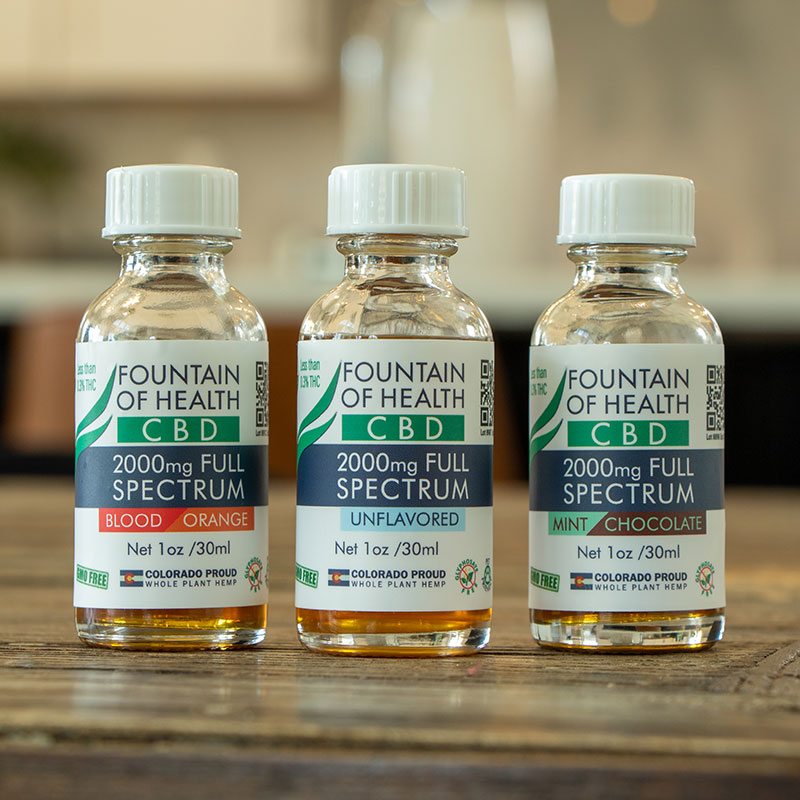 Our pure CBD Oil in Organic Coconut Oil. Unflavored or Naturally Flavored Blood Orange and Mint Chocolate. We also have CBD+CBG, hemp-only & pet options!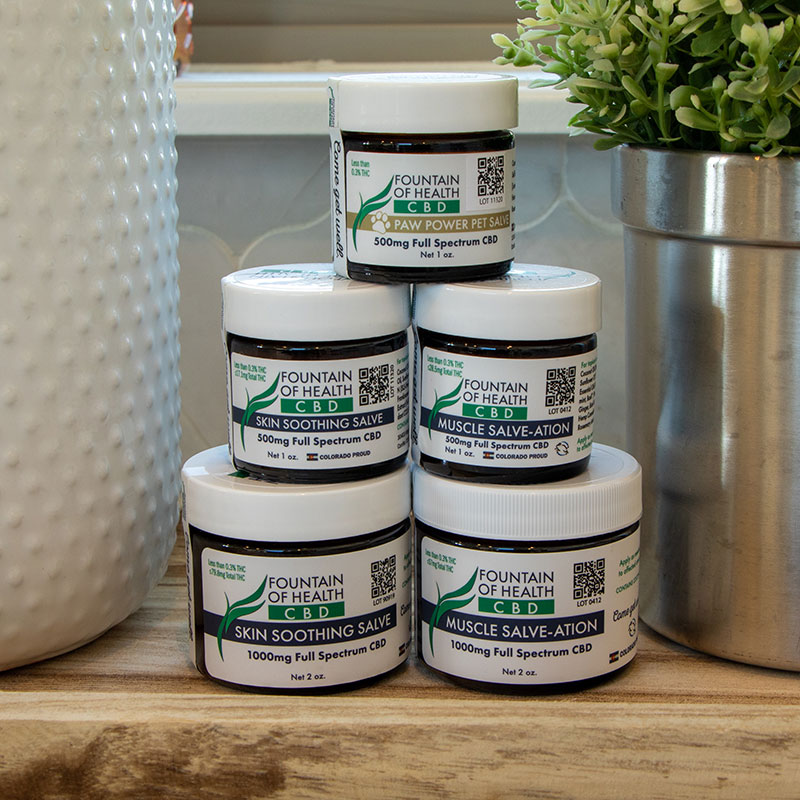 Rub in our Muscle Salve-ation or Skin Soothing Salves, made with a delicately balanced host of all-natural, largely organic, extracted ingredients.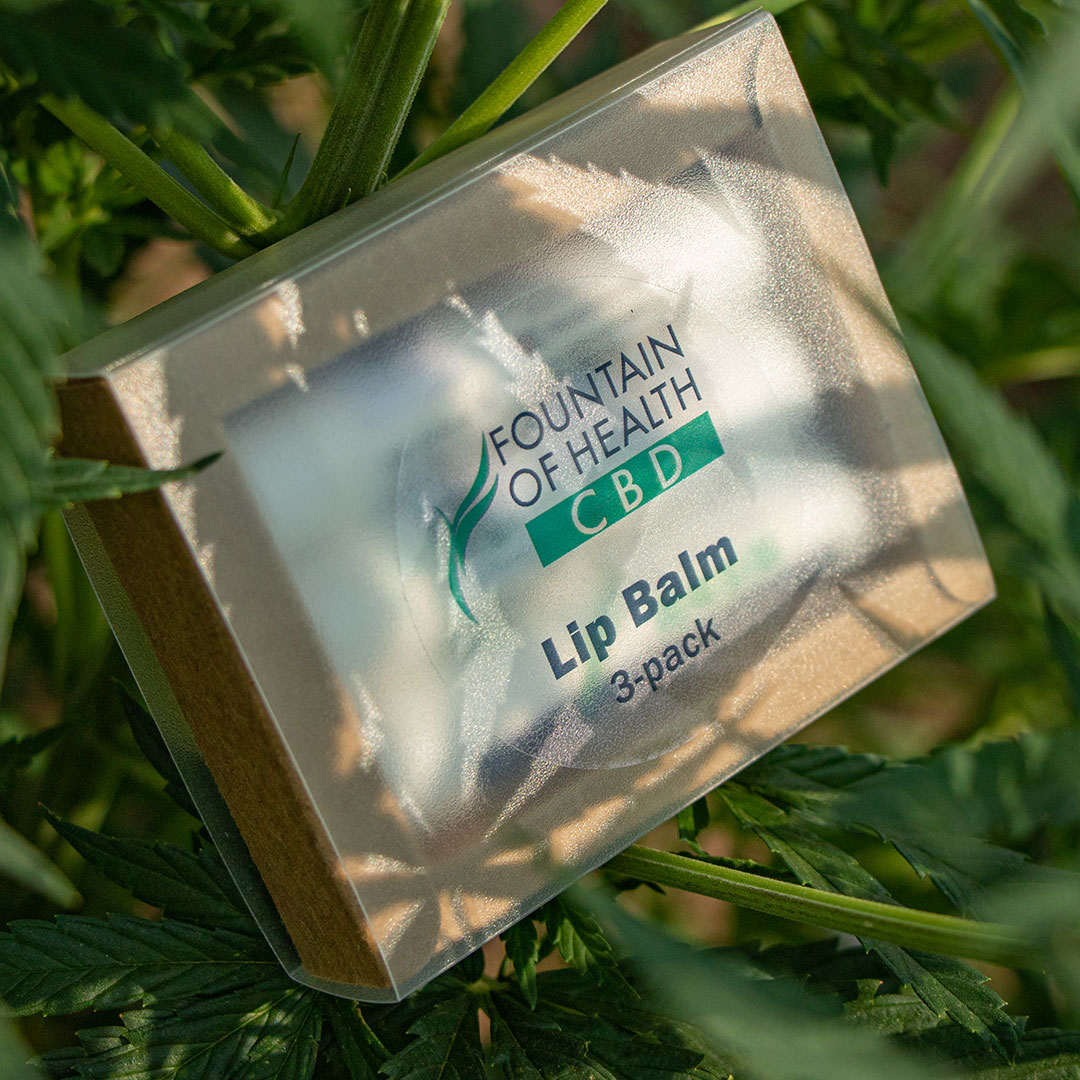 Try our topical Muscle Roll-on applicator, year-round melt resistant Lip Balm, Melt-eeze meltaway gummies, and more – all with natural ingredients, of course!
Purity
We farm organically at high altitude in the Colorado Rockies, without pesticides or residual contaminates. We then utilize a solvent-free extraction process and test every batch, every time.
Potency
Every ml in our 500mg bottle contains 33.3mg of CBD, with double that amount (66.6mg) in our higher potencies. That's 1.7mg to 3.4mg per drop – easy numbers to use for comparison.
Price per mg.
With so much potency, each drop in our CBD goes further, bringing more value in every bottle. In spite of doubling potency, we don't double the price of our bottles. More health for your dollar!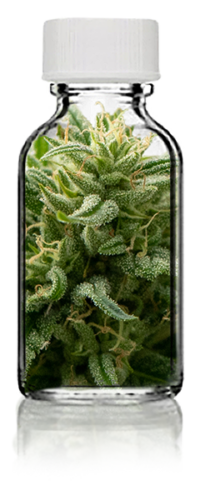 Welcome to Fountain of Health!
Thank you for visiting us! We look forward to introducing you to our product. Our CBD oil is a source of great pride and we love sharing our focus on clean medicine with you!
We control the product from it's very origins in cultivating the seeds; continuing through the controlled process of our internal master farmer growing the plants utilizing organic, Earth-friendly methods – without pesticides; extracting the oil with the cleanest, solvent-free process available and remaining transparent with every single batch by way of stringent third-party testing for potency and purity.
It's all done to ensure that you don't put anything harmful into your body alongside the CBD from which you intend to benefit. Please, explore fohcbd.com to get a feel for our Farm to Shelf process, discover our all-natural products, shop online, and feel free to get in touch with us anytime!