Welcome To Fountain of Health CBD Oil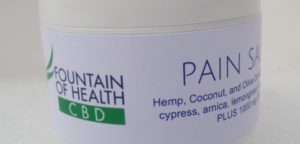 Our Products
Fountain of Health produces a full spectrum CBD hemp oil and a full spectrum salve. All of our products are designed to give you the maximum medical benefit at an affordable cost, which allows more people access to this life-improving plant extract.
Shop Now
Our Mission
Fountain of Health cbd provides the maximum health benefits by providing you the best hemp oil made.
Fountain of Health CBD Hemp Oil
Full spectrum hemp oil, co2 extracted, in organic, non-gmo coconut oil for maximum health benefits.