With more folks grasping an understanding of CBD, we're happy to follow the expanding scientific research into so many aspects of hemp and the useful properties of its cannabinoids.
Our approach at Fountain of Health has been and always will be a focus on the purest, organic, earth-loving, people-serving ways to farm, extract, and deliver the health benefits from the highest quality hemp. The latest benefit springing from nature's bounty can be found in CBG, termed "The Mother of All Cannabinoids." So, what is CBD's dear, sweet mother up to?
Well, CBG (she goes by Cannabigerol on a more formal basis) has been busy imparting her beneficial, well-rounded wisdom to her many cannabinoid children – from her superstar, CBD, to each of its siblings, like CBC, CBE, CBL, among others – who all have their place in the body's therapeutic wellness receptors.
She, just like the rest of her non-THC-based offspring, is not out to get you high. She is also the mother of THC and loves him for his place in the world, but she does not take part in his intoxicating effect. Instead, she offers her vast and varied assistance to bring about an array of benefits not solely imparted to the rest of the cannabinoids.
While many of her benefits are continually being researched and discovered, the FDA has not approved her to cure, prevent, or treat any medical conditions…so she keeps quiet, humbly working her magic.
And after giving so much of herself to send her great, well-prepared children into the world, she doesn't tend to get out often, but if you're looking for her, she'll be there – ready to be gussied up by our clean and pure solventless extraction process. Give her a try today. She'd love to help.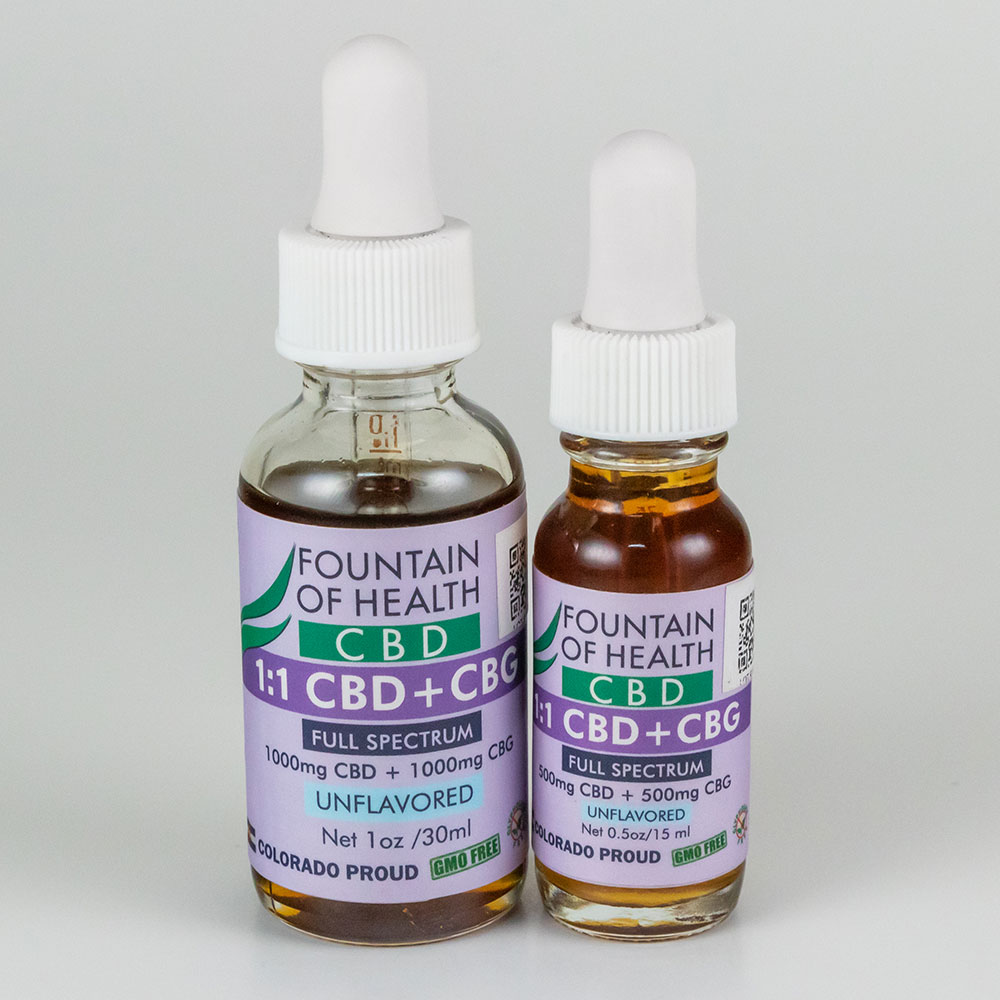 1:1 CBD and CBG Oil
Full spectrum, unflavored 1:1 ratio CBD + CBG oil, solventless processed from CO grown, all natural hemp.  The one ounce bottle holds a combination of 1,000 mg CBD and 1,000 mg CBG – while the 1/2 ounce bottle contains a combined 500 mg CBD and 500 mg CBG. Natural unflavored CBD Oil. Please keep away from children.